Indonesia, with over 18,000 counted islands, is by far the largest and most varied archipelago on Earth. It spans almost 2 million square kilometers between Asiaand Australia.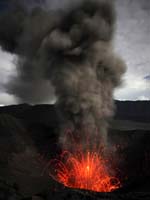 Positioned on the Equator, across a region of immense volcanic activity, Indonesia has some 400 volcanoes within its borders, with at least 90 still active in some way. 

Many of the islands here are still uninhabited, with the larger islands of Java, Kalimantan (Borneo), Irian Jaya (Papua), Sumatra and Sulawesi home to most of the population base. 

Forming a bulk of the modern population are Austronesian peoples, who migrated from Taiwan around 2000 BC seeking out the ideal agricultural conditions. The strategic sea-lane positioning of Indonesia also played host to the cultivation of international trade withChina and Indian kingdoms. 

Through the early centuries AD a number of small states flourished across Indonesia, including the Tarumanagara who produced some of the earliest known inscriptions on Java island.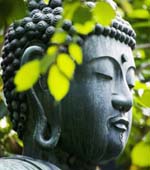 By the 7th century BC the Srivijaya naval kingdom had established on Sumatra, importing with them the influences of Hinduism and Buddhism, and shaping much of the southeast Asiamaritime. 

The Srivijayan's were severely weakened by a series of Chola raids in the 11th century, and by 1414 had completely ceased to exist. 

Islam made its way to Sumatra during the slow downfall of the Srivijayan kingdom, and in its wake the Majapahit state formed. Under the ruling of Gajah Mada, Indonesia experienced a Golden Age, and extended through much of the southern Malay Peninsula, Borneo, Sumatra and Bali.